Hand-Knit
Pet Products
From dog sweaters to cat toys, we use humanely local sourced sheep and alpaca wool, and other natural resources to create pet products crafted by artisan indigenous Quecuan Indian hand-knitted from the highlands of South America.
Chilly Dog Sweaters Best Sellers

Check out Bentley wearing our best seller the Boyfriend sweater
Connect with Chilly Dog Sweaters on Instagram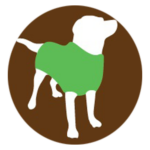 Join Our VIP Pet Lovers Club
By joining Chilly Dog's VIP Club, you'll receive bigger exclusive pet product discounts, VIP special boutique inside sales and you'll be automatically eligible to enter Chilly Dog's free pet product contests. Plus, receive free dog & cat lovers' content and additional partner discounts from your favorite online stores.